Industrial Electronic Services Limited

Concepts
We can take your initial concept idea through to a full project engineering specification with analysis and feasibility reports. If you do not have a concept or idea in your field, we can help to develop that for you as well.
Patents
All your ideas, concepts, drawings, files, communications and products are treated with the strictest confidence and are assumed to come under a non-disclosure agreement, as is normal when a patent application is under way. Help in the form of our engineering resource may be available to aid the application of a Patent.
Intellectual Property Rights (IPR)
Where possible a component will be used in your design, which has to be 'programmed' with its operating characteristics before it is functional. Once programmed, these characteristics cannot be extracted, thus giving you security in your product, preventing 'copying' and preserving your Intellectual Property.
Hardware Design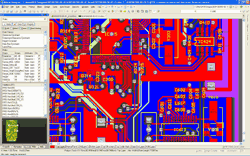 From your ideas we can help to create a product specification that will meet your requirements, and by choosing the right components and technologies from the beginning will make the product more reliable. Working closely with our design team together we will develop the ideal hardware design ready for Schematic Capture. Typical technologies that can be incorporated into a design are:
- Embedded Microprocessor/Microcontroller
- Analogue, Digital, Mixed signal
- Programmable logic inc. PAL, GAL, CPLD
- Memory products inc. RAM, EPROM, EEPROM, FLASH, Serial Memory
- LCD, Alphanumeric/graphics, VFD
- Comms inc. serial, parallel, USB, 1²C, CAN, SPI
- PWM current controllers
- Secure encrypted data communication
- PC software for Microsoft Windows applications
- Sensors and Transducers
- Power Electronics
- RFID tagging
- Wireless, RF transmitters and receivers
- Infra-Red, LF Magnetic field
- GPS Satellite Tracking Systems
- GSM/GPRS Mobile network data
Schematic Capture and Sim
IES use the very latest in software packages to design PCB'S, Altium's 'Altium Designer', with this we can take your ideas and turn them into reality.
Once the product specification and hardware has been agreed, the design team will create a schematic drawing incorporating any design rules that are necessary. If required the schematic can be simulated as long as spice models are available for the components. If you have a component database of preferred components in either Excel or Access, these can be linked to the schematic so that a BOM can be created.
PCB Design
After the schematic has been approved it can easily be converted to PCB and using stringent design rules the component footprints can be placed and tracks routed. We can design PCB's with up to 32 layers or even Flexible PCB's if you require. Once the PCB has been routed we can run tests on the PCB to check for errors. We can even produce a 3D image of what the PCB would look like when fully populated.
Software Design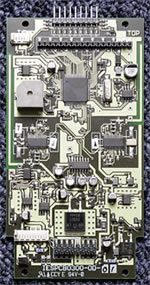 A complete software design service is available from concept to flowcharting, algorithms, assembler code or high level language. All software is subject to extensive testing at all stages to ensure compatibility with your exact requirements.
Embedded
Software written for complex programmable logic devices (CPLDs) or embedded microcontrollers such as Intel or Microchip.
PC
Software written in Microsoft Visual Basic for Windows, providing a graphical user interface for your project on a PC desktop or laptop.
Prototypes
On completion of the design we can manufacture either a one off prototype unit or small quantities for testing and evaluation. Any minor changes can then be made prior to production.
Full Production
We can offer you full production of your product including component sourcing, manufacture, assembly, testing, packaging and despatch and quality control.
Support
We can offer continued support for your product in the form of installation, operation and maintenance manuals, product updates and, if required, a repair service contract.
Industrial Electronic Services Limited
Unit 8L2, Maybrook Road, Maybrook Business Park, Minworth, Sutton Coldfield, B76 1AL, United Kingdom
t: +44(0) 121 351 7911 f: +44(0) 121 351 7912
e: sales@industrialelectronicservices.com
Registered in England and Wales No. 03484220